Tales of Furry Fury in a Teacup
A few weeks ago I had the pleasure of shooting a five and half month-old red-necked wallaby at the Edmonton Valley Zoo. Here's the story behind that.
One of the initiatives that Valley Zoo Development Society runs is an Adopt An Animal program which allows individuals and organizations to "adopt" animals in support of the Valley Zoo. Each year adoptive parents are invited to a Parent Appreciation Event for a fun evening of mingling at the zoo.
This year's event took on a Mad Hatters-esque, tea party theme. I was brought in to photograph Lily the baby wallaby for use in the event invitations.
But Lily isn't just any wallaby. She had been evicted from her mother's pouch and was hand-raised by zoo staff until it was deemed that she had survived the danger period of infancy away from her mother.
So with tea party props set up we set out to photograph the furry fury that was Lily. Just like with human newborns, when Lily was awake she wanted to move. But unlike little humans, she had powerful legs and a tail that helped her dash about.
It was a few minutes of her bouncing all around the table, wreaking havoc with the props we had set up for her. I did my best to capture her best side — which admittedly is every side. She is one cute animal.
The image above is the one that was used for the invite. This is what the printed invites looked like.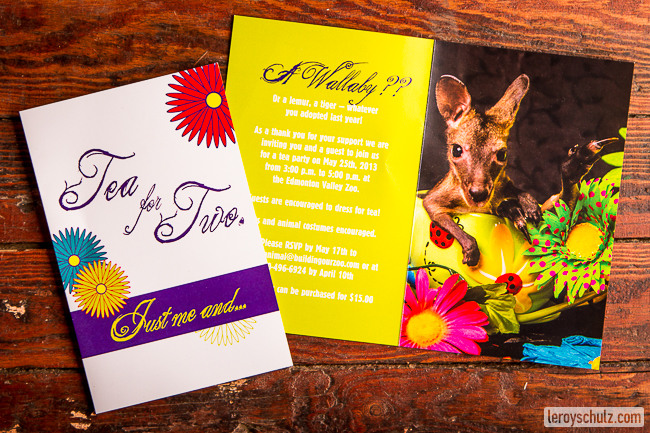 Below is the web version of the invite on the Valley Zoo Redevelopment Society's website.
I was also given a chance to include Lily on my Miguelito's Little Green Car photography project, which aims to show that we are all connected — humans and animals both. Lily joins a collection of photos that includes Canadian Prime Minister Stephen Harper, The Duchess of Cambridge Kate Middleton, Jerry Seinfeld, Chef Ramsey and over 500 other people from all walks of life.
This is the project photo that I got of her.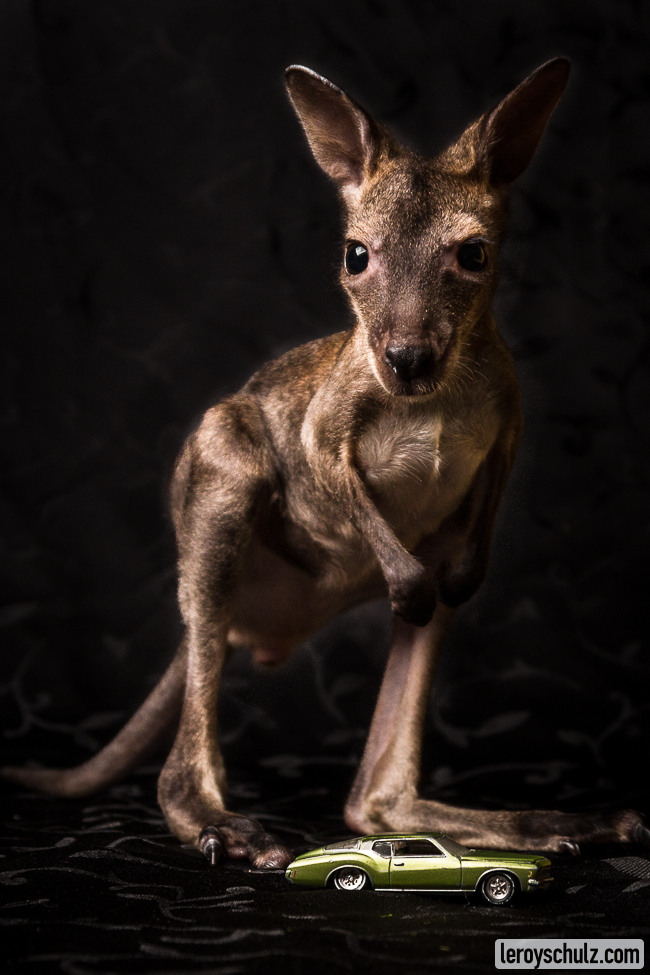 For the full entry, including Lily's bio, visit http://www.miguelitoslittlegreencar.com/blog/bouncing-around-with-lily/.