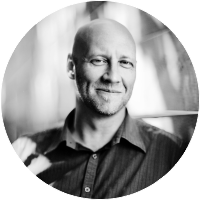 In my world there is magic. The magic of life and death, of love and loss, of things big and small, of the natural world and the constructed world, of the social realm and solitude. But mostly the magic of moments that take your breath away — because you're open to that.
I am part documentarian and part pictorialist. At times I capture the world as it unfolds before my eyes. Other times I take the beauty before me and arrange it to my liking.
Photography is part technical and part creative — but mostly it's emotion.
I am a translator. I see and I feel and I translate those things into the vocabulary of photography.
I am a director. From out of the rushing stream of moments that we live each day, I pull out fractions of seconds as if to say "Wait. Stop. This has merit."
I am a spectator. I watch the world around me and provide social commentary through my work.
I am a generalist by design. Life is vast and I am part of it all. I believe that that diversity leads to experience and that, in turn, leads to strength.
Photography is a way of life. Welcome to my world.

Leroy Schulz, B.A.
Photographer
Individuals
Couples
Families
Groups
Businesses of all sizes
Associations
Event Planners
Museums
Hospitals
Law Firms
Accounting Firms
Agencies
Government Departments
Non-Profit Organizations
Universities
Land Developers
Symphonies
Musicians & Bands
Marketing Agencies
Architectural Firms
Hotels
Communications Firms
Newspapers
Magazines
Charities
Music Venues
Piano Competitions