Twenty fifteen was a remarkable year. In the spirit of thinking back in order to look forward, I thought I'd break down some of key points of the year by the numbers.
---

82,500
Alberta experienced a political earthquake in May when Alberta New Democratic Party leader Rachel Notley was elected Premier of the province. My Miguelito's Little Green Car photo of the Premier (below) went viral, with over 85,000 shares, views and comments.
---
15,000+
Since the fall of 2014, I've shot over 15,000 portraits of a massive range of people, from newborns to school kids to high school and university grads to families and business groups to celebrities.
---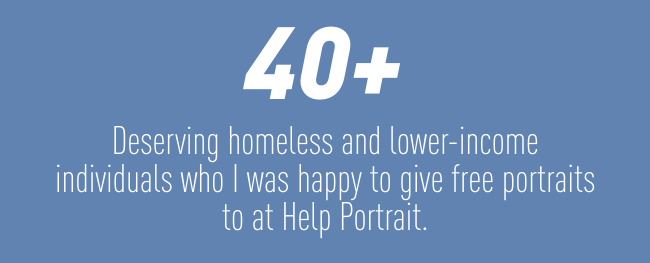 40+
For the fourth year running, I took part in Help Portrait, an annual event in which hair stylists, make up artists and photographers around the world volunteer to provide homeless and low-income individuals and families with a portrait shoot that would otherwise not be possible. This year I provided portraits to over 40 people, resulting in some powerful images and stories. And hopefully a ripple of positivity.

CTV News Edmonton did a great story about the event, following one of the subjects through the process and interviewing me for my take on the event.
---

21
This was the year during which I opened a store on Etsy to sell my fine art prints. There are currently 21 pieces available for sale and I'll be adding more throughout the year, so keep an eye out when you need artwork for your home or office or as a gift that will be cherished.
---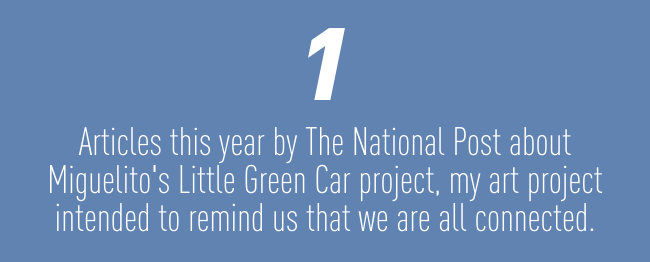 1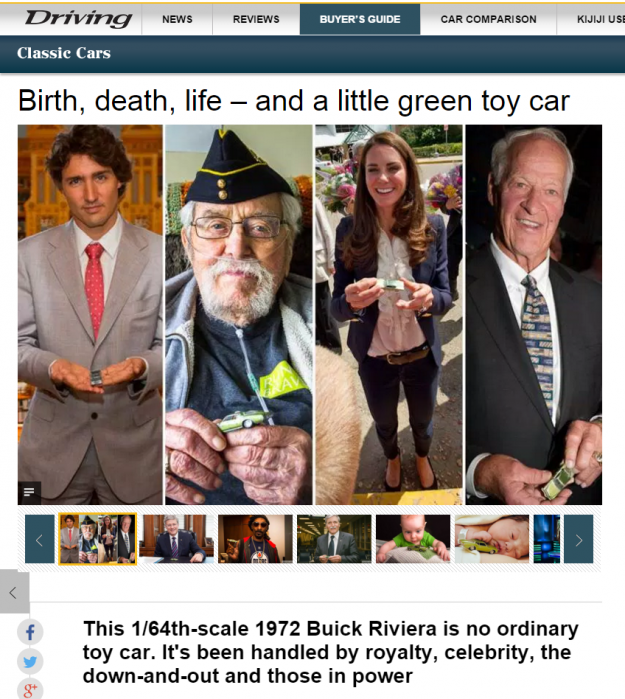 The National Post's Brendan McAleer wrote an excellent article about my Miguelito's Little Green Car project that appeared in November. This is my favorite article yet about this long-term art project meant to illustrate how we are all connected.
---

Thank you for hiring me to shoot your wedding, maternity, newborn or family portraits, event or other corporate shoot, buying a fine art print for your home or office, having me speak to your business or organization, tutor you in photography, posing for one of my art projects, visiting one of my photography exhibitions, stopping by an art fair to chat or just for signing up for my email list.
All the best of the holiday season. I look forward to being your photographer again in 2016.
Live beautifully!
Leroy Schulz